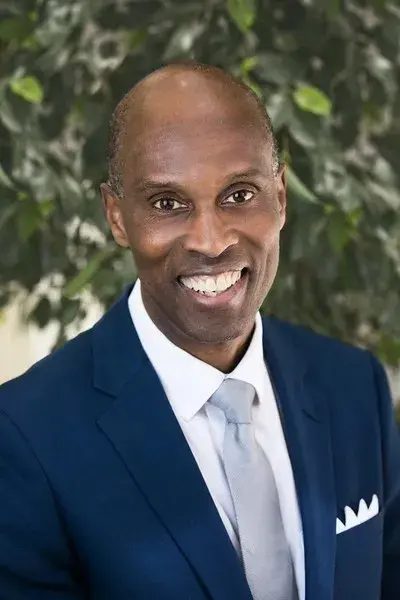 Jonathan Mayes is CEO of Jonathan Mayes Consulting, and former Senior Vice President, Chief Diversity & Inclusion Officer for Albertsons Companies, one of America's largest grocery and pharmacy chains. Albertsons Companies employs nearly 300,000 associates, and operates nearly 2,300 stores, under 20 different banners, in 34 states and D.C.
Mr. Mayes is a nationally-known speaker on diversity, equity and inclusion topics, and has frequently presented at conferences, major universities, and corporations across the U.S. He led his company's award-winning diversity, equity and inclusion efforts, and is a Certified Diversity Executive. He's twice been named one of the Top 100 Diversity & Inclusion executives in the U.S., in addition to other awards.
Mr. Mayes received a Bachelor of Science degree from Warner Pacific College, in Portland, Oregon, and Juris Doctorate degree from Willamette University College of Law, in Salem, Oregon. He's a member of Phi Beta Kappa.
Mr. Mayes began his legal career in the SF area, and later joined Safeway Inc. in 1994, where he held a number of leadership positions including Senior Vice President of Government Relations, Public Affairs, Sustainability, and Philanthropy. He continued in that role when Safeway merged with Albertsons Companies in 2015, before being named SVP, Chief Diversity & Inclusion Officer in 2017.
Mr. Mayes is a former professional musician, singer, arranger, and band leader. He plays piano, guitar, bass, violin, and percussion instruments. He also is an accomplished endurance athlete, having completed Ironman triathlons, ultramarathons, and over 90 marathons.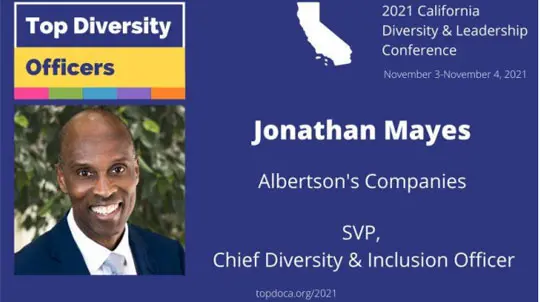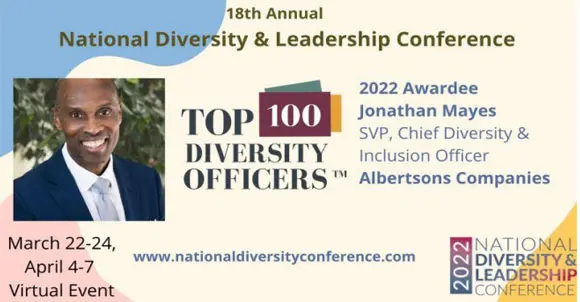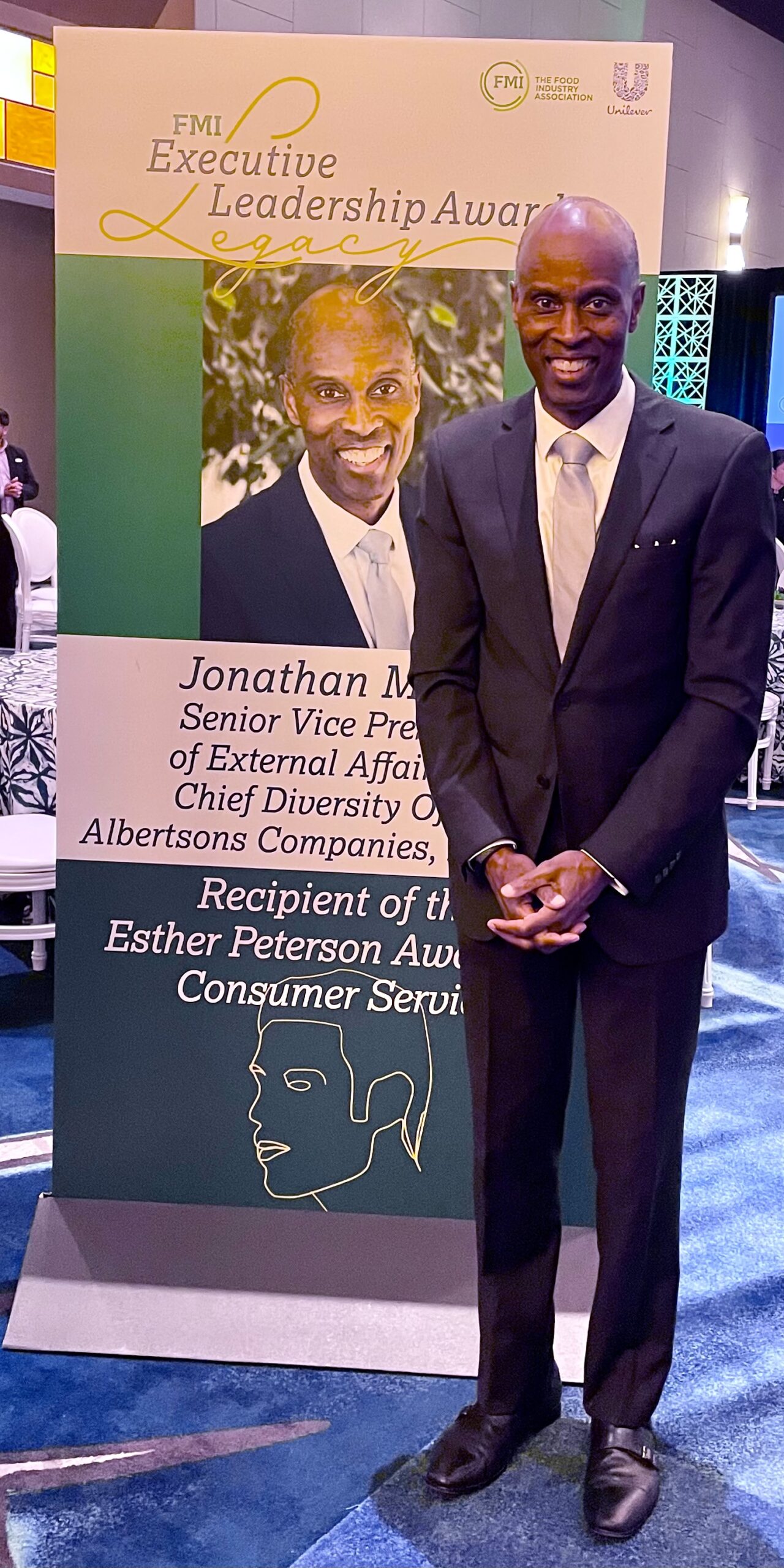 Willamette Law Commencement 2019 Speaker Jonathan O. Mayes, Esq. JD'87
Natl Retail Fed Foundation - Response to 20 Question